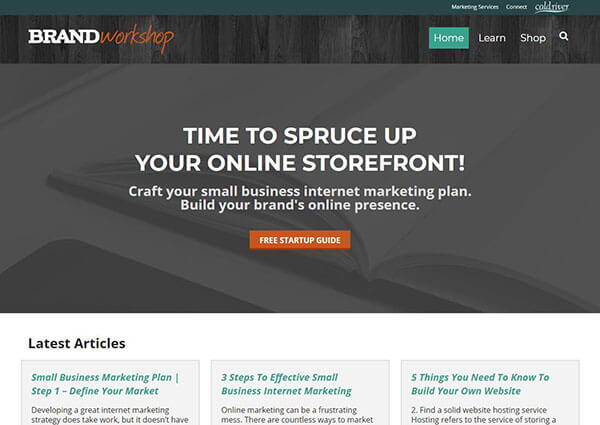 Want to be notified when
Brand Workshop is ready?
Do it yourself online marketing guides and resources!
We are excited to be putting together some great content to walk you through marketing your small business online!
Online Marketing Tips
Helpful and relevant articles to keep you informed and up-to-date on great internet marketing ideas for small businesses, churches, and more.
Start Up Guides
Comprehensive ebooklets to give you the information you need to build your own website, start an email marketing campaign, get engaged on Facebook and other social media, and launch online ads for your business.
Special Access
Valuable opportunities for professional and community reviews of your website, marketing plan and methods, and branding. Get the custom feedback you need to improve your small business internet marketing.